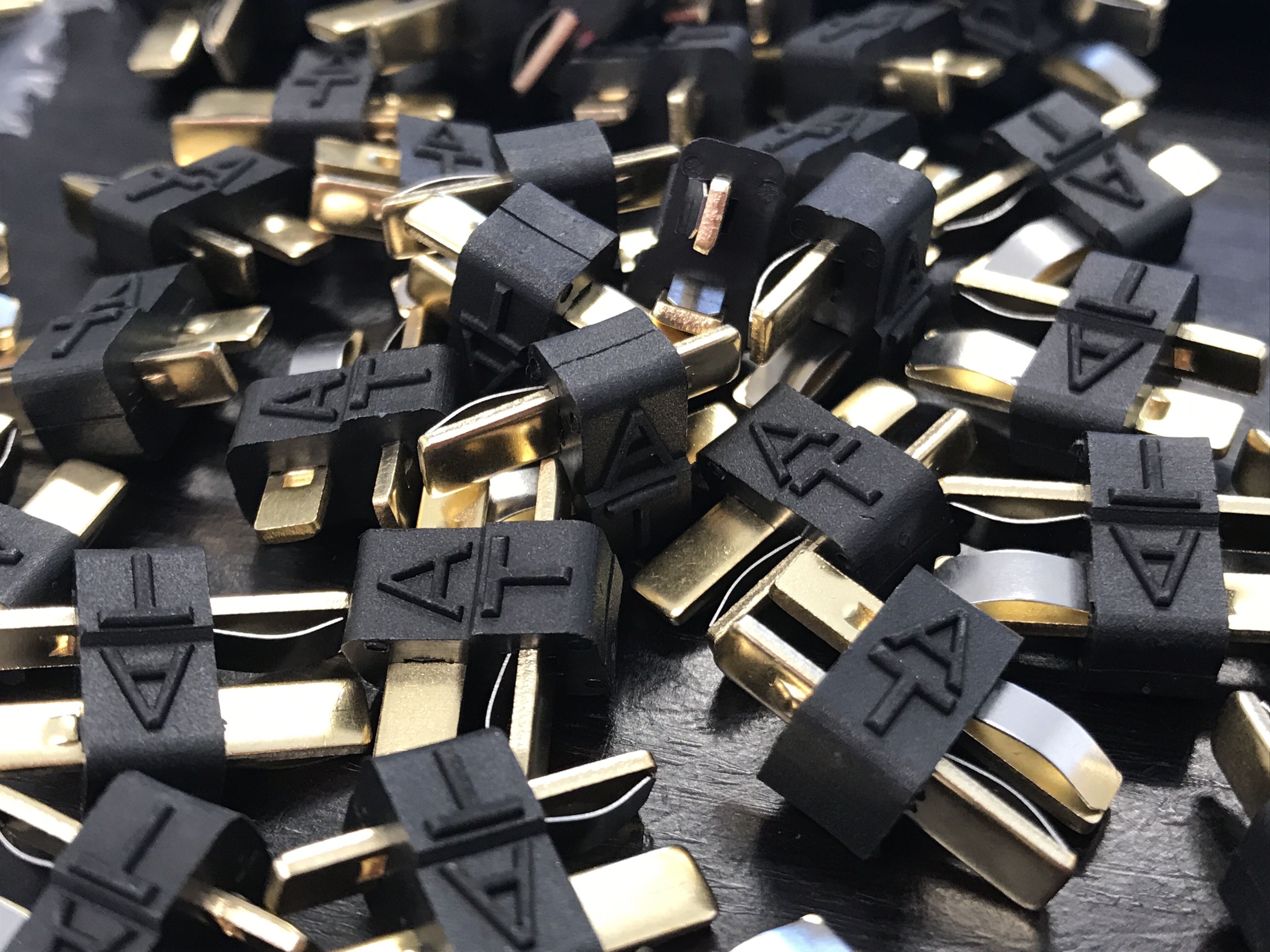 Speaking of Airsoft T-Plugs and adoption, 2020 has been a great year. Despite the state of the Airsoft industry, heavily affected by COVID-19. On the Airsoft T-Plugs front we made some mayor steps forward. To be honest, I am positively surprised how fast we are moving forward.

To name a few highlights of 2020;
Currently there are more than 500.000 Airsoft T-Plugs in circulation worldwide!
We never refused to sell to anybody; really happy with the support from manufacturers, dealer, tech shops and individuals.
Big names like ICS and ASG joining the Airsoft T-Plug initiative.
We did some minor improvement on the pins; much stronger than Deans or XT-plugs. Official Airsoft T-Plugs are the best option!
3rd year no price increases! We reserved the right to increase prices when needed, but still not needed today. We will continue to supply these as cheap as possible to encourage fast adoption.
The Mosfet world well represented with PERUN and Jefftron on board.
Still holding to no lead-time! Airsoft T-Plugs are in stock, worldwide.
Partner from the first hour Krytac pushing hard, and even ahead of the timeline!
No MOQ still; great prices against any quantities.
Laylax will push Airsoft T-Plugs even in Japan!! That's amazing; honestly we never expected that to happen 🙂
More than 700 signatures from worldwide players…
We would like to thank all our manufacturing partners and distribution partners to make this possible! 2020 in review; it was a great year for the Airsoft T-Plug initiative.
2021 is looking bright but we are not there yet. We are looking forward to welcome a few big parties, which still did not commit to the Airsoft T-Plug initiative. And we hope to welcome a big variety of existing and new models to the market, with default Airsoft T-Plugs on board.
Take care and I'm already looking forward to 2021! We will be pushing hard to make this THE industry standard connector for Airsoft.
Cya Tamiya! 😉
Ronald Meeuwissen