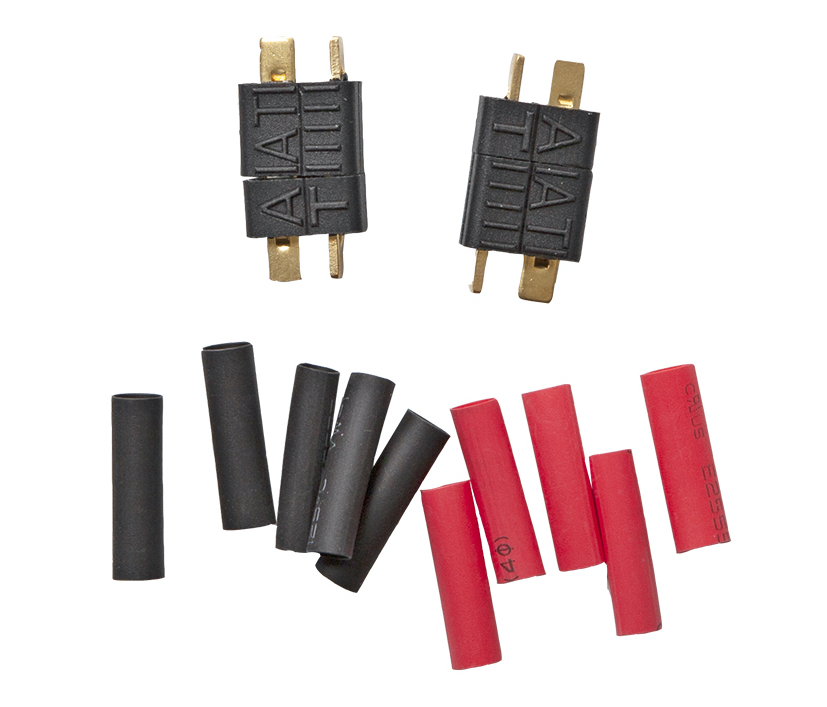 Today the news reached us also ActionSportGames is on board! They are selling Airsoft T-Plugs as of November 2020 to all their dealers. They call it the ULTIMATE T-PLUGS 🙂
This year ActionSportGames revealed that their latest range of EVO AEGs would come 'factory fitted' with T-plug connectors as well as releasing a range of T-Plug ready batteries. T-Plug connectors provide more efficient power transfer from battery to gearbox and are becoming the preferred connection system by airsoft players and technicians worldwide.
Their new T-Plug connector pack now contains 2 T-Plug sets (Article no.: 19573) allowing your store to stock the essential item needed to convert existing batteries and AEGs to this superior connector. This complete conversion pack is all you need to update your equipment and also includes the 'heat shrink' tubing required for a safe and secure fit over the soldered join.
In their words; Let's Power Up with T-Plugs!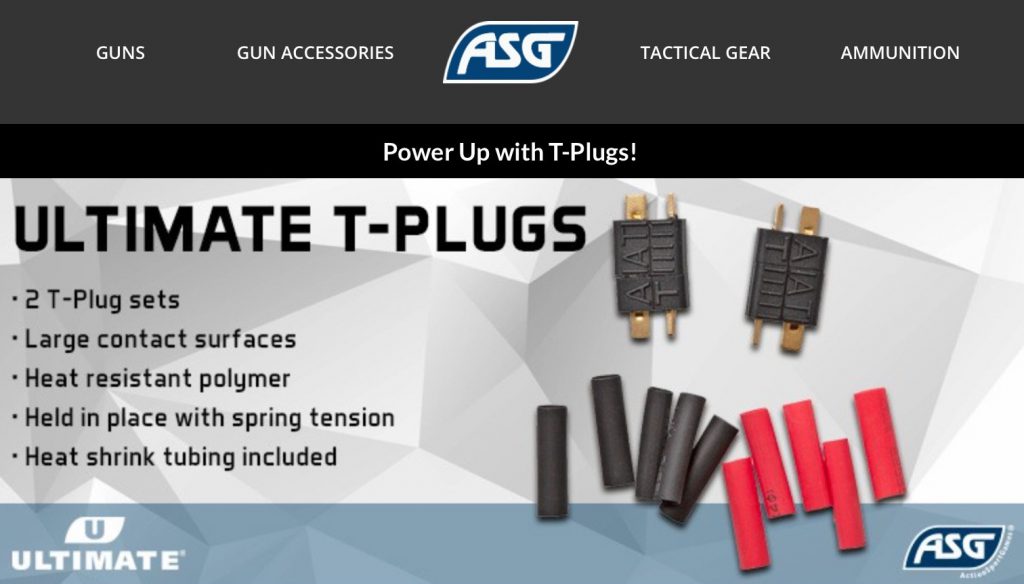 Constructed to handle high electrical currents, they are made from heat-resistant polymer with large circuit contacts. Providing better contact surface and less electrical resistance then any standard plugs. This upgrade part will handle even the most extreme upgrades.

Take charge, make contact and 'power up' by ordering the T-Plug connector set from ActionSportGames today! Sign in to our online webstore to order your stores T-Plugs – they are in stock.

– Two 'T-Plug' Plug and Socket sets.
– Large contact surfaces.
– Heat resistant polymer.
– Held in place with spring tension.
– Heat shrink tubing included.
NOTE: Requires soldering.

ActionSportGames A/S