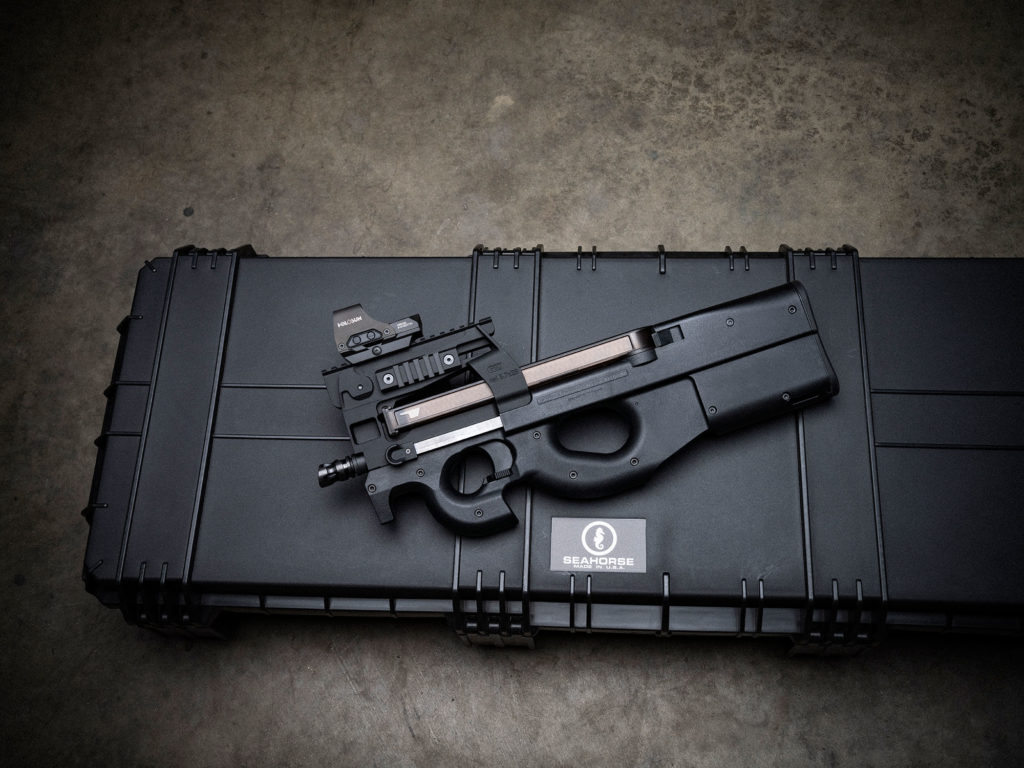 Yet another AEG has been released with dedicated Airsoft T-Plugs from the factory. We welcome the KRYTAC FN P90!
"The P90® AEG is beloved for its compact size, weight, and ease of upgradability. We've elevated this great platform in the same way that every KRYTAC product stands above the rest," states KRISS USA Marketing Manager, Tim Seargeant. "Subtle, but significant, features are designed into this P90 to improve the useability and ownership experience. The trigger pull is adjustable through a small port behind the grip. The hop up window opens when pulling the charging handle, and it's large enough to be adjusted while wearing gloves. Removing the butt plate reveals the quick change spring guide and a generous battery compartment, due to the fuse mounting to the gearbox, reducing unnecessary wiring. Internally, 8mm ball bearings support all three gears, integrated MOSFET, Airsoft T-plug connector, and electronic fire control unit with last round cut off, when using KRYTAC Magazines."
The EMG P90® will be available worldwide beginning in September 2021. Standard packaging will include one mid capacity magazine, metal P90® muzzle device, Tamiya to T-plug battery connector, and one picatinny side rail section. Pricing and performance will vary by region.
Full details at their press release. It's amazing to see the fast adoption of the Airsoft T-Plug worldwide via all our partners! See an extended review from Jonathan – Airsoftology here;