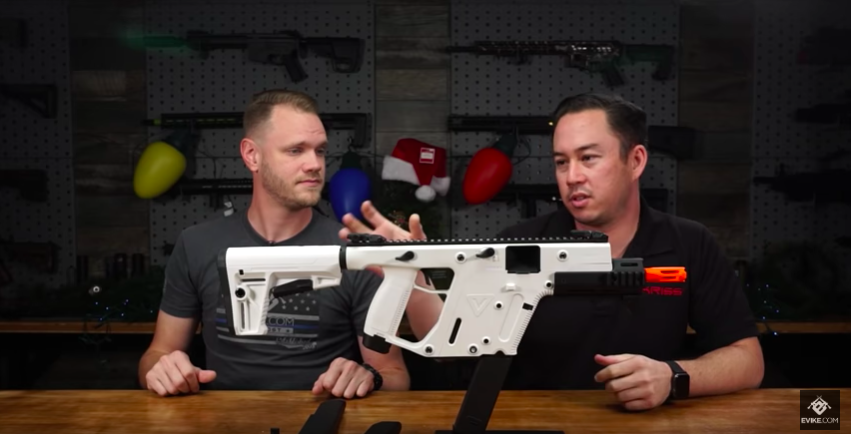 Evike published a nice video review with Matt and Tim talking over the newly released Krytac Limited Edition Alpine White KRISS Vector AEG. They go over all the new Vector AEG highlights, around 5:15 they start talking about the Airsoft T-Plugs, moving away from legacy issues and why Krytac adapted the Airsoft T-Plug as one of the first!
Thank you Matt & Tim! Did you know both the Alpine White Vector and the TRIDENT MKII-M PDW were the first mass production models adopting the Airsoft T-Plugs? A big boost to the transition!
We are looking forward to 2020; where a lot more AEGs from many more manufacturers will be introduced with Airsoft T-Plugs out of the box!