UPC codes are "Universal Product Codes", accepted around the globe to identify products en to ensure you got the right product. A UPC consists of 12 numeric digits that are uniquely assigned to each product and are also referred to as UPC-A codes. They are printed on virtually every consumer product in the world. So did we for the Airsoft T-Plug!
Together with AirsoftDB.com we will track the widely availability of our Airsoft T-Plugs in all global online stores. So please always refer to the codes below to correctly identify our Airsoft T-Plugs. Webshops please list them properly, buyers do check if you are buying genuine Airsoft T-Plugs based on the codes below.
We have 3 UPC codes in place:
– SKU 1100: 100pcs Male Airsoft T-Plug: UPC 850001297325
– SKU 1101: 100pcs Female Airsoft T-Plug: UPC 850001297332
– SKU 1102: 10 pairs Airsoft T-Plug: UPC 850001297349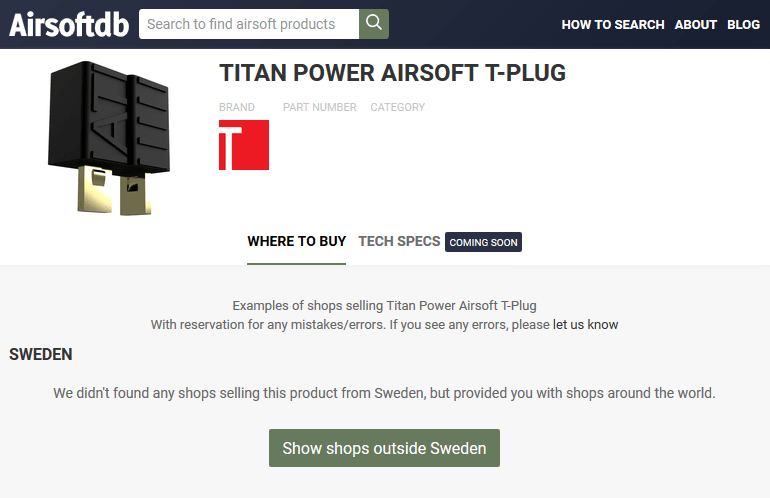 UPDATE: All product pages are now in place for the Airsoft T-Plug.
UPDATE 2: First Batch of 120.000 ready and confirmed for July 30th!